Bsnl Bill Payment using Bsnl Portal / QuickPAY, this method only for Registered User (Log in User), who want to pay the bill without Log in [ See: Bsnl online Bill Payment without Registration ], and if you want to know how to Register (Sign up) in Bsnl Portal [See: How to Sign up (Registration) in Bsnl Portal ]
How to Pay Bsnl Bill Payment online for Landline / Broadband and Postpaid Mobile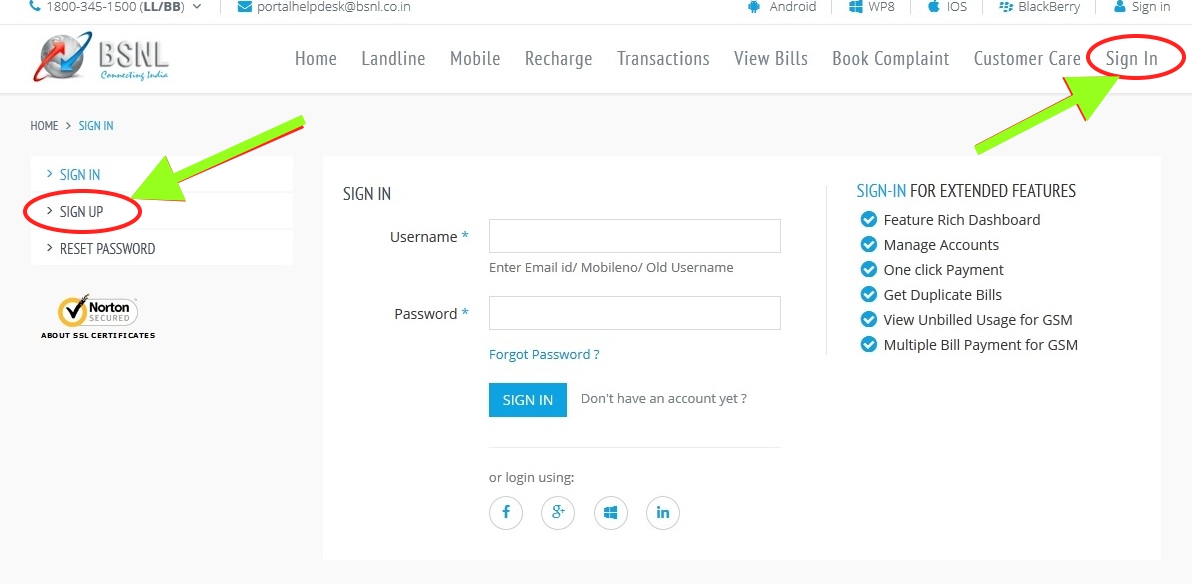 Step 3: see arrow 2, if you already added your landline/broadband number you can see at existing or
Enter your phone number, account number (see your previous bill for account number) and nickname (any name)
Step 4: Enter Submit, and after that, you will see your details of payment with Phone Number in Right side as below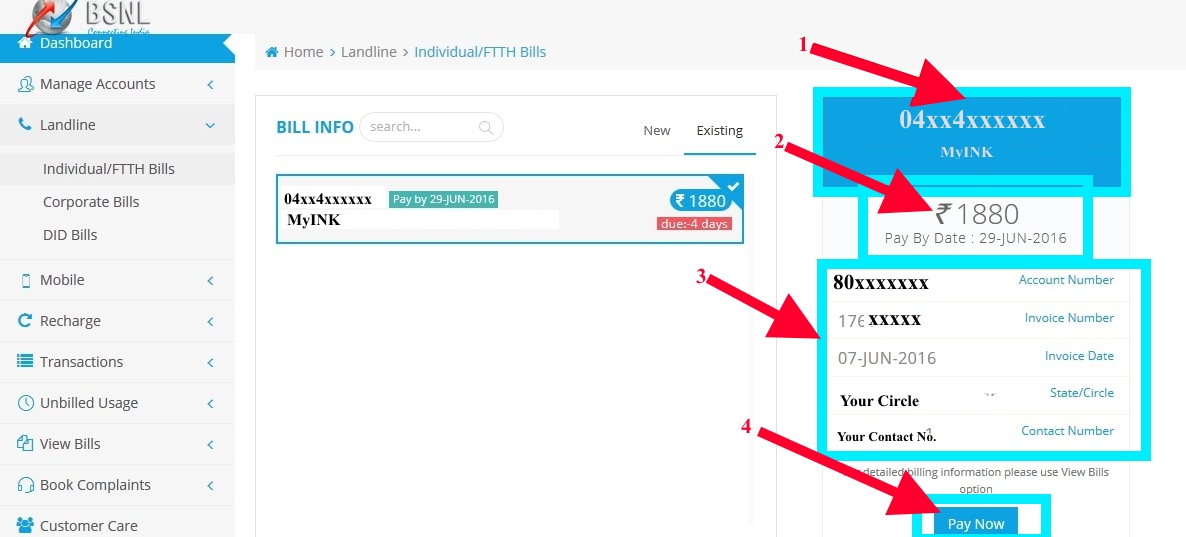 Step 5: Check your Phone Number and Payable amount as arrow 1 and 2.
and also verify your account number and circle etc.
then click the Pay Now button and you will be redirected to a payable page.
Step 6: After redirected to the Payment Page you will see as above and check your payable amount.
You have to select your mode of payment like INTERNET BANKING, CREDIT, DEBIT CARD, CASH CARD, as usual as online shopping payments.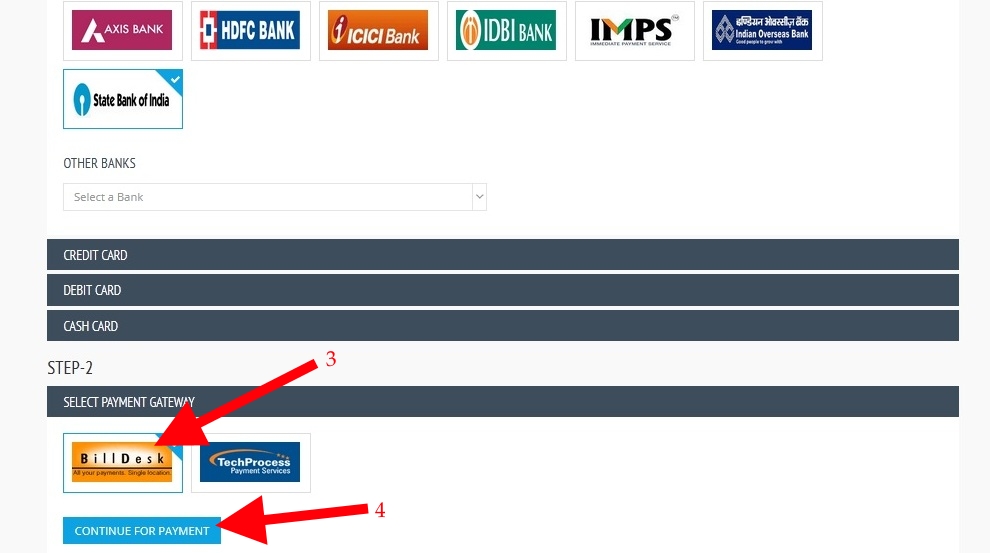 Step 7: Now in Next to Mode of Payment you must select PAYMENT GATEWAY – Billdesk or TechProcess (click on it for select).
then Click the Button CONTINUE FOR PAYMENT.
after payment you get a confirmation page of Payment.
How to Pay Bsnl Bill Payment online for Corporate / DID Bills
Corporate and Did Bills Payments as same as the BSNL Landline Payment
How to Bsnl Mobile Recharge Online